Zero trust is a new perspective on cyber security that has gained traction in recent years. The new approach can bring many benefits for businesses and end-users alike: faster and safer connections, cost-efficiency, and easier cyber security management, to name a few.
Put simply, zero trust means limiting user access inside a network and managing access on application level instead. Companies are becoming increasingly aware of the paradigm shift that the zero trust approach marks, and are looking for ways to implement it into their environments. Some are forerunners of cyber security, like financial companies, and others could stand to gain significant improvements to their everyday, like manufacturing businesses.
The issue is that many vendors currently marketing zero trust solutions offer only a part of the whole – multifactor authentication but no single sign-on, for example. This means those looking to implement zero trust need to rely on multiple vendors.
The Enterprise Application Access solution is a faster alternative to VPN
Netum and Akamai, on the other hand, offer everything you need to implement zero trust with the Akamai Enterprise Application Access solution.
The EAA is a cloud-based Identity-Aware Proxy (IAP). It helps you to implement the core idea of zero trust: do not trust anyone. If you're curious for a more technical look into IAP architecture, please read more on Akamai's website. With EAA, you can build better cyber defences easier than with traditional VPN solutions as you will not need to manage and configure firewalls, for instance.
The performance issues typical of traditional VPN connections can be forgotten with EAA, as the additional cryptographic traffic that often causes trouble with VPN is not present in Akamai's solution.
Build a secure and user-friendly foundation for remote work
Working remotely is likely to stay a part of everyday life in many professions, and zero trust is a well-suited model for tackling cyber security in a post-office world. You will not need two separate models for managing cyber security like many have today: one for remote work and one for on-premises work. Instead, you can manage cyber security through one solution.
The application-based access and built-in single sign-on make for secure and user-friendly work, wherever your staff might be. In finance, for example, separational duties are important for the worker: the front-desk employee and backend employee need to be granted access to different systems and applications to keep operations safe and customers happy. With the EAA, it is easy to keep security at a high level by allowing them access to only what they need.
Third-party access control made easier
Whether you are working with business partners, suppliers, maintenance, or subcontractors, managing third-party access with a VPN-based solution can be time-consuming and complicated. With the EAA, you have effortless and highly detailed control of who has access to what.
For example, in manufacturing, there is often a need to allow outside maintenance experts access to both on-premises and digital systems. With traditional methods, this can be quite complex and leaves plants vulnerable for stoppages or, worse still, cyber-attacks.
With zero trust and EAA you can allow the technician, who might be in a different country, to look into the production plant machinery and diagnose the problem remotely. You can set very strict limits for access, only allowing one-hour access into one application a week if you need to.
Cyber security and performance that scales with your growing business
EAA is cloud-based, which makes scaling performance securely a breeze. If your business suddenly needs to have 200 more users on the network, you can simply choose a better suited license. The traditional alternative would be to buy more hardware to ensure performance for all the new users. It is also much easier to scale back by just letting go of licenses you no longer need, compared to managing left-over hardware.
More and more companies are moving to the cloud, and with EAA it is much easier to do – now, or later. Having a cloud-based solution means that you can reduce technical debt while making the migration smoother: you could build your architecture in the cloud and still run your legacy system simultaneously. This way, you can make your company future proof at your own pace.
Want to hear more about EAA? Contact us!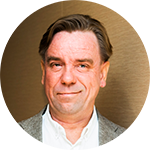 Jussi Vasama, Account Director
p. +358503810227
E-mail: jussi.vasama(at)netum.fi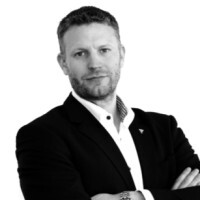 Christer Öhgren
Regional Sales Manager Enterprise Security EMEA at Akamai Technologies
Netum in brief
Netum Ltd, founded in 2000, is a strongly growing IT services house whose goal is to be the most trusted partner and the most attractive employer in the industry. The company offers its public administration and corporate customers its "Legacy to Digi" concept that enables combining traditional IT solutions to the latest digital applications. In 2020, Netum Group's revenue grew to EUR 17.5 million, 31 per cent year on year. EBITA amounted to EUR 3 million. During 2020, the company employed an average of 128 people. Netum currently has 145 employees in Helsinki, Tampere, Turku and Pori.