Netum DUX
IT hardware asset management services (SaaS)
Manage your IT hardware assets with accurate and real-time information
Netum DUX is a solution for IT hardware asset management that integrates information from financial and information management and supplier systems with the hardware used by the organisation throughout its lifecycle.
To keep costs under control, Netum DUX shows the status and utilisation rate of IT hardware assets in real time. Not only can you get a clear view of the cost of your IT hardware assets, but also of the value it generates for your business. The organisation's financial administration receives up-to-date and accurate information for financial monitoring and planning. Netum DUX can also be extended to other types of technology and fixed assets.
Maximise the value of your IT hardware assets
Life cycle and financial management
Precise allocation of costs
Service automation reduces manual work
Clearly presented service invoicing and precise budgeting
Can also be extended to other asset types
close
Optimising the workstation environment with artificial intelligence
Quantified data on the use of workstation environment hardware
Proactive identification of hardware maintenance needs improves the customer experience
close
Centralised management
Two-way integration with existing systems
All information is in one place and is preserved even if IT management is outsourced
close
IT hardware asset management is a key part of business development
Many organisations are not aware of the exact size of their IT assets or the share of production costs accounted for by hardware. Device usage is not measured, making it impossible to systematically develop IT hardware and manage its costs.
Netum DUX is a concrete knowledge management tool for optimising the present and planning for the future. For example, you can simulate the cost of purchasing IT hardware for a new potential business and see its impact on your budget. Netum DUX also alerts you proactively when hardware warranty or finance agreements are about to expire. The information is kept up to date without manual work, which is time-consuming and error-prone.
How can Netum DUX benefit you?
Business development is made easier when IT asset management is part of the company-wide digital roadmap.
Once the number of devices is known, the software used on them will not be over- or under-licensed.
Use of the devices can be verified continuously.
Artificial intelligence provides data on the use and behavior of equipment to optimize usage and make appropriate equipment purchases.
Unused devices can be directed to someone who needs them.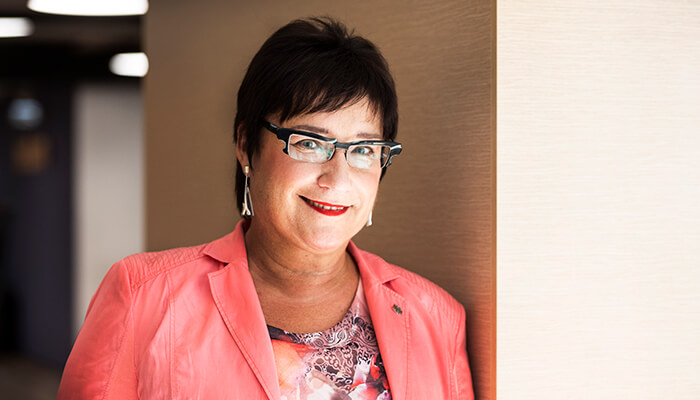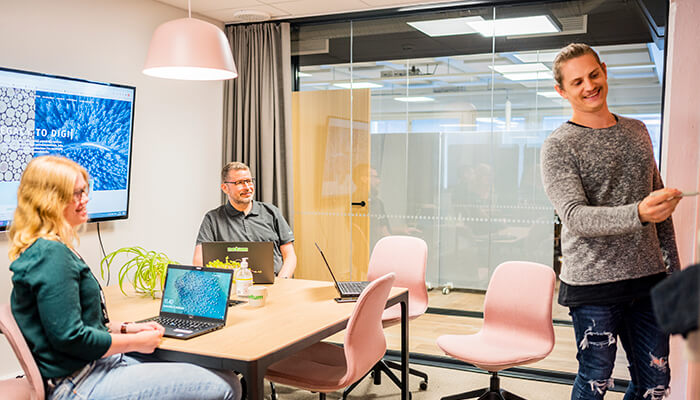 Auditing your IT hardware assets
Auditing your IT hardware fleet accurately shows the number of workstations, mobile devices, software and peripheral devices in your organisation. We determine what systems contain information about the devices and pinpoint deviations in matters such as ownership and warranty information. Find out the actual age of your devices, any missing devices, and incompatibilities and errors in the information stored in different systems.
We conduct auditing at a fixed price, and throughout the audit you will be able to inspect the hardware assets in Netum DUX. If you also want to have your software assets and cloud services audited, we can do this for you in partnership with Crayon. The audit provides a basis for updating or creating an IT asset management strategy if your organisation does not yet officially have one.
 Contact us for a quote for auditing your IT assets!
Does your organisation lack an IT asset management strategy?
Although the growing demands of digital business are well understood today, most organisations still lack a formal IT asset management strategy for successful digital business operations.
We help organisations create a credible development plan for an IT asset management strategy that takes into account current operational demands and anticipates future demands.
The first step is to conduct a maturity analysis to evaluate the amount of change to the current strategy that is needed to better meet the demands of an ever-changing operating environment. Our change management consultants will help ensure that the chosen goals and strategy for achieving them are integrated into your organisation's day-to-day operations.
Up-to-date data for IT Service Management
Netum DUX can be integrated into the IT Service Management (ITSM) system. This makes the support services more efficient, as it ensures the constant availability of up-to-date data on various factors, such as the age of the device, whether it has been financed, and whether the warranty is still valid. With the help of indoor positioning of the location of devices, the local IT support can easily find them when they need to be maintained or replaced. The artificial intelligence in Netum DUX uses service history data to anticipate hardware maintenance or replacement needs.