Netum Group Plc                    Inside information       1 October 20
Netum Group Plc ("Netum") has today, on 1 October 2021, signed a contract to acquire 100% of Cerion Solutions Oy ("Cerion Solutions"). The seller is Cerion Oy ("Cerion").
With this acquisition, Netum strengthens its knowledge management expertise and digital development resources as well as presence in the Turku economic region.
"Things have proceeded apace since we became a listed company in June. In addition to strong organic growth, our goal is to grow through acquisitions, with Cerion Solutions being the first step on this path. This acquisition supports our goal of expanding the services we offer and our customer base among corporations, municipalities and universities.
We are happy that both companies have similar operating practices and corporate cultures. Both seek solid growth and understand the importance of good profitability. Cerion Solutions' employees are outstanding data, analytics and digitalisation professionals, and it gives me great pleasure to welcome all Cerion Solutions' employees into our growing Netum team," says Netum's CEO Matti Mujunen.
Founded in 2004, Cerion Solutions is a knowledge management and digitalisation specialist in data warehouse and analytics solutions, as well as customised solutions to digitalise business processes. The company also provides support and maintenance services. The company is based in Turku, Finland, and it has 38 employees. Between January and August 2021, the company's revenue was EUR 3.0 million, up by 42% from the comparison period.  Operating profit was EUR 0.7 million, or approximately 24 per cent of revenue. Revenue for the whole year 2021 is expected to be EUR 4.2 million, and operating profit EUR 0.8 million (approximately 19% of revenue). In 2020, the company's revenue was EUR 3.6 million and operating profit EUR 0.5 million, or approximately 14 per cent of revenue. Result for the financial year was EUR 0.4 million.
"It's great that Cerion Solutions has a new, strong owner that will open up new opportunities for the company, its customers and the personnel. Cerion Solutions' profitability is good, and the outlook for the rest of the year is positive. Netum is a profitably growing listed company, and being part it, Cerion Solutions will significantly increase its competitiveness and ability to deliver more comprehensive solutions, in addition to making the company's expertise and solutions better known. I am conviced that together we will be able to serve our customers even better," says Cerion Solutions' CEO Altti Raali.
Through the acquisition, Netum Group Plc is buying 100% of Cerion Solutions' shares. The debt-free net purchase price is EUR 6.0 million, to be paid in cash. There may also be an additional purchase price of no more than EUR 1.1 million. The additional purchase price is tied to Cerion Solutions's EBIT goal and will be calculated between 1 October 2021 and 30 June 2022.
In 2021, this acquisition is expected to have a positive effect of approximately EUR 1.1 million on Netum Group's revenue, and approximately EUR 0.2 million on the adjusted EBITA. Netum Group's guidance for 2021 remains unchanged.
Key figures of Cerion Solutions
Income statement
EUR million
1–8/2021 (unaudited)
1–12/2020
1–12/2019
Revenue
3.0
3.6
3.6
EBITDA
0.7
0.5
0.5
Operating profit
0.7
0.5
0.5
Result for the financial year
0.6
0.4
0.4
Balance sheet
EUR million
31 Aug 2021
31 Dec 2020
 31 Dec 2019
Non-current assets
0.0
0.0
0.0
Current assets
1.6
1.6
1.4
Equity
0.9
0.4
0.4
Loans from financial institutions
0.0
0.0
0.0
Other loans
0.8
1.2
1.0
Balance sheet total
1.6
1.6
1.4
Additional information:
Netum Group Plc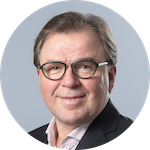 Matti Mujunen, CEO
+358 40 047 6401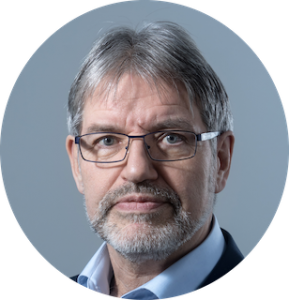 Olavi Köngäs, Chairman of the Board
+358 40 581 0040
olavi.kongas@netum.fi
Cerion Solutions in brief
Cerion Solutions is a knowledge management and digitalisation specialist in data warehouse and analytics solutions, as well as customised solutions to digitalise business processes. The company also provides support and maintenance services. In 2020, Cerion Solutions revenue was EUR 3.6 million, and it has 38 employees.
www.cerion.fi