Be yourself, and be one of us!
Our goal is to be the most valued employer in our industry, and to continue to be a fair and diverse workplace where everyone can thrive and be themselves. Everyone at Netum contributes to developing our working environment, and we firmly believe that our a hierarchy makes it possible for everyone to have a say in the work they do and how they do it.
We have offices in Tampere, Helsinki, Turku, Pori, Hämeenlinna, Jyväskylä Kuopio and Oulu, but many of our employees work remotely throughout the country.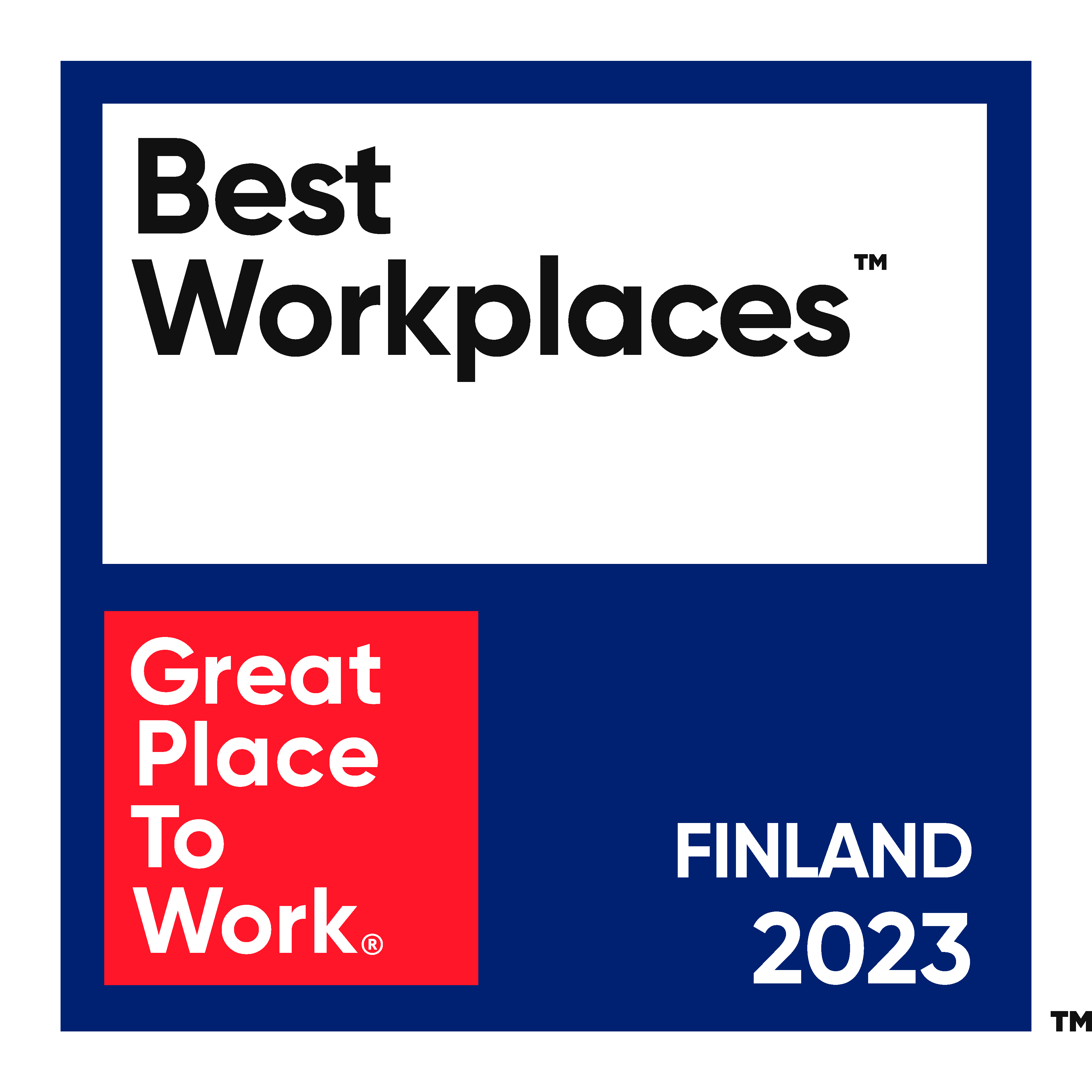 WORK CULTURE AND BENEFITS
Netum as an employer
At Netum, we take a straightforward approach to things, and the company maintains a low hierarchy. Read about our work culture and our benefits for staff!
SKILLS DEVELOPEMENT
"I can study for Microsoft certifications during my working day"
Read what Petteri has to say about developing his skills at Netum.
Our values
Netum has strong roots in Finland and top-notch technological know-how. We help our customers to implement responsible changes related to their digital development, and we are well on our way to becoming the most trusted digital partner and most highly-valued employer in the industry.
Focus on customers
We listen to our customers and understand their needs. We look for the right solutions together with the customer.
Assistance
We take a friendly and collaborative attitude towards everything we do. We push things forward and lead the way to the future together.
Appreciation
We show appreciation for our customers, one another and ourselves. We are trustworthy partners who are able to see the big picture. We are individuals who work for a common goal.
Transparency
We deliver both good and bad news openly. Constant change is one of our strengths.
Professionalism
We are experts in our field and develop our skills constantly. Working together and to the best of our abilities, we can overcome even the biggest obstacles.