Welcome to our investor pages!
Netum is a strongly and profitably growing IT services company that helps its customers in digital transformation. The company offers its customers its Legacy to Digi® concept that enables combining traditional IT solutions with the latest digital applications safely and in a responsible way.
Netum Group Plc's shares are traded in the Nasdaq First North Growth Market Finland marketplace under the ID NETUM.
Financial statements release January-December 2022
In 2022, our revenue was EUR 29.1 million, an increase of 30% from the previous year.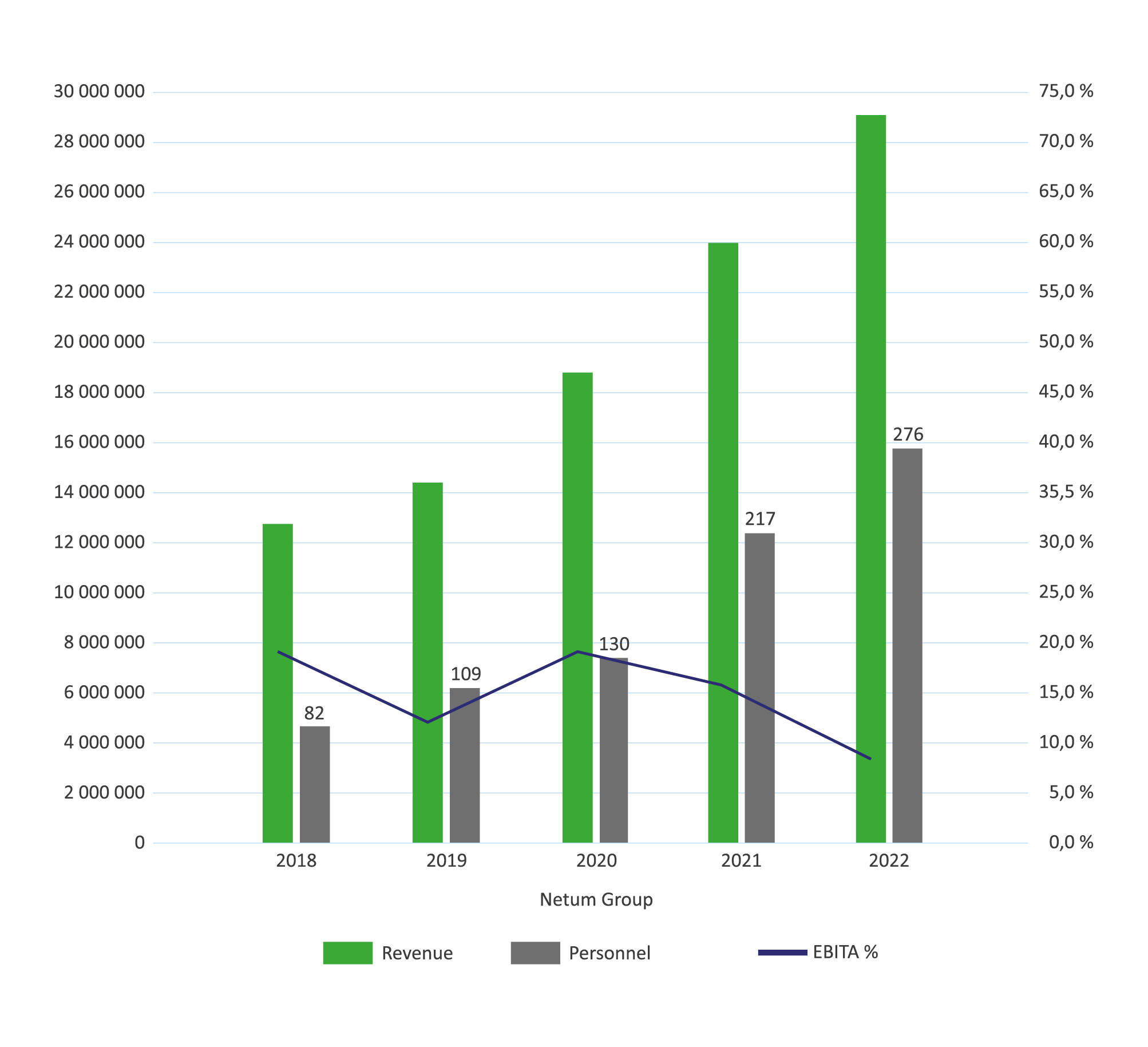 29 Nov 2022
Helsinki Stock Exchange Open Doors