Netum is a strongly and profitably growing IT services company that helps its customers in digital transformation. The company offers its customers its Legacy to Digi® concept that enables combining traditional IT solutions with the latest digital applications safely and in a responsible way.
Netum Group Plc's shares are traded in the Nasdaq First North Growth Market Finland marketplace under the ID NETUM.
Half-year report for January-June 2023
Netum's business developed well in the first half of the year, although our profitability was on a lower level than targeted. Our revenue grew by approximately 11 percent year on year and was EUR 17.1 million.
EBITA was 5.7 per cent and comparable EBITA 7.1 per cent of revenue.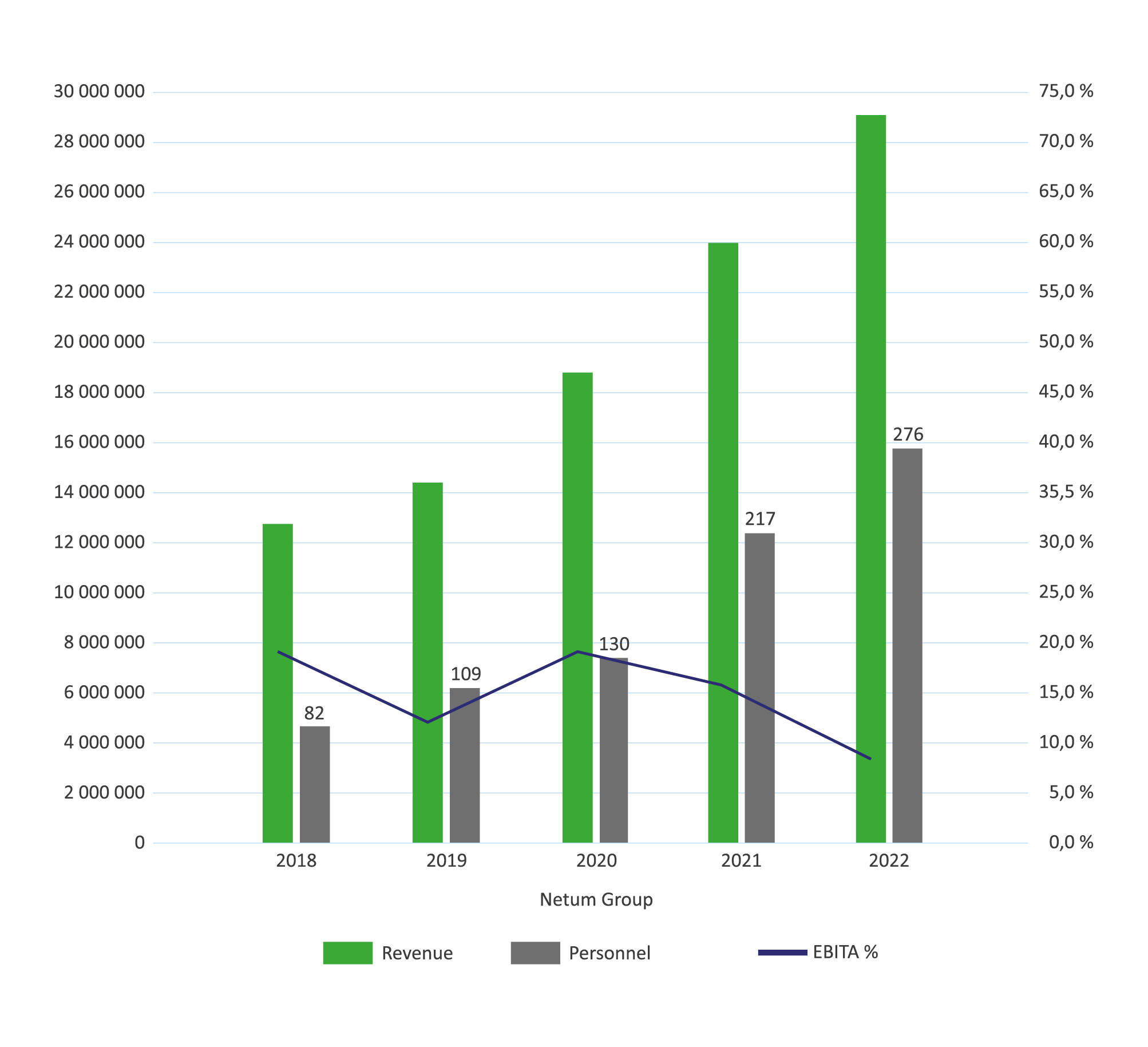 29 Nov 2022
Helsinki Stock Exchange Open Doors