"All the customer feedback we have received so far has been extremely positive." Juha Kokko, Posti
Our customers
At Netum, we help our customers develop their digital business operations responsibly and securely. We specialise in building new systems while making use of the customer's existing IT resources in such a way that the solutions are sustainable, easy to maintain and cost-effective. At Netum, we always put our customers first, and we never lose sight of how vital it is to gain and maintain the customer's trust in all situations. Our experts have extensive experience and in-depth understanding of how the operating environment is developing as well as the customers' IT systems and their changing needs and potential. For these reason, we are well placed to provide a service that is top-quality in terms of both quality and scope. This is reflected in the fact that most of our customer relationships are long-lasting. Our customer base consists of public administration organisations and companies of various sizes operating in several industries.
"We have found an extremely knowledgeable and reliable partner"
Janne Reimari, CIO, Kotipizza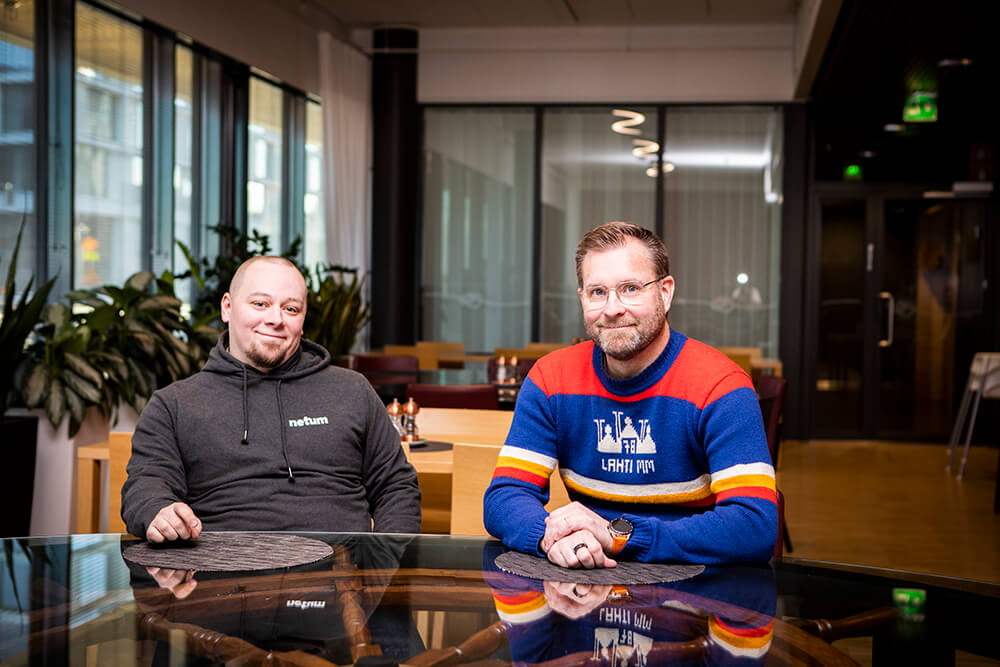 A trusted digital partner
Our experts have the know-how and experience to support your organisation at all stages of making your planned change a success. We work closely with our customers to build more functional services. We work in the public and private sectors on socially significant customer projects, and enjoy solving even the most challenging problems. Read our customer stories and learn how we helped them succeed!
Why choose Netum?
Our customers especially value Netum's expertise, service-oriented approach, quality of services and smooth collaboration (Asiakastutkimus Balentor Oy 2020).
We are just the right size for many organisations – neither too small nor too big. More than 20 years of experience in demanding IT projects has made us one of the most knowledgeable and skilled service providers in the industry.  Thanks to our suitable size and low organisational hierarchy, we can guarantee agile operating methods and excellent service. Our net promoter score (NPS) for 1-7/2022 was 53.6.
Stay up to date
Subscribe to all the latest releases and announcements from Netum Group.
Work for us
We are constantly looking for new professionals to join our team.

Invest in us
Netum Group Plc's shares are traded in the Nasdaq First North Growth Market Finland marketplace.