Netum sai jälleen huippuarvosanat asiakastutkimuksessa
Oli taas mahtavaa saada faktaa siitä, kuinka paljon asiakkaat arvostavat Netumin palveluja ja tekemistä. Se valaa uskoa siihen, että kulttuurissamme ovat perusasiat kohdillaan.
Syksyllä valmistunut strateginen asiakastutkimus vahvisti meidän mutua. Asiakkaat kokevat palvelumme erinomaiseksi ja reippaasta kasvusta huolimatta olemme onnistuneet säilyttämään meille kaikkein tärkeimmän, tyytyväiset asiakkaat.
Hyvä asiakaspalvelu on meille kunnia-asia
Netumin ensimmäinen arvo on asiakaskeskeisyys ja olemme siinä kunnianhimoisia. Netumilaisille on kunnia-asia palvella asiakkaitaan hyvin, ja se on edellytys sille, että voimme menestyä myös jatkossa. Tämän takia loistava asiakaskokemus nostettiinkin uudessa strategiassamme yhdeksi keskeiseksi tavoitteeksi.
Erityisesti saimme kiitosta palveluasenteesta, asiantuntemuksesta ja yhteistyön sujumisesta.
Toteutimme strategisen asiakastutkimuksen yhteistyössä Balentorin kanssa. Selvitimme, mitä mieltä asiakkaamme ovat meistä ja kuinka he kokevat meidän palvelumme. Halusimme selvittää kuinka asiakastarpeet muuttuvat lähitulevaisuudessa ja olemmeko kehittymässä oikeaan suuntaan. Kysyimme myös, mitä mieltä asiakkaamme ovat meidän Legacy to Digi -konseptista. Asiakastutkimus toteutettiin webbilomakekyselyllä ja haastatteluilla. Tutkimukseen vastasi 66 asiakastamme.
Yhteistyö kokonaisuutena

Kokonaistulokset olivat kaikilta osin mairittelevat. Erityisen hyvät arvosanat saimme palveluasenteesta, asiantuntemuksesta ja yhteistyön sujumisesta. Myös kokemus suhteessa muihin vastaaviin toimittajiin oli reilusti plussalla. Asiakkaat pitivät Legacy to Digi -konseptia hyvänä kehityssuuntana.
Yhdeksi kehityskohteeksi nousi aloitteellisuus ja aktiivisuus asiakassuhteen kehittämisessä, vaikka tälläkin alueella saimme tulokseksi hyvän (3,9/5). Tätä teemaa kehitämme uudessa asiakkuudenhallintamallissamme, mikä ohjaa toimintaamme proaktiivisempaan suuntaan.
Nöyräksi vetää
Asiakastutkimus on erinomaista palautetta henkilöstöllemme ja koko Netumille. Siitä saa iloa pitkäksi aikaa. Ehkäpä Netumilaiset ottavat siitä ripauksen ylpeyttä mukaansa, vaikka todellisuudessa tiedänkin, että näin hyvät tulokset vetävät meidän porukan nöyräksi ja kiitolliseksi.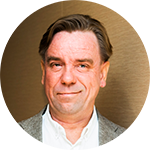 Jussi Vasama
Asiakkuusjohtaja
jussi.vasama(at)netum.fi
p. 050 381 0227