Kyberturvallisuuspalvelut
KYBERTURVALLISUUS JA DIGITAALINEN TURVALLISUUS KUULUVAT JOHDON AGENDALLE
Kyberturvallisuuden riskit ja uhkat koskettavat organisaatiotasi läpi eri toimintojen ja ne tulee ottaa huomioon koko organisaation kehittämisessä. Tästä syystä kyberturvallisuus kuuluu johdon agendalle. Legacy to Digi ® -konseptimme mukaisesti digitaalisen turvallisuuden ja kyberturvallisuuden varmistaminen kaikessa toiminnassa on keskeisessä roolissa Netumin tuottamissa ja tarjoamissa palveluissa. Käytämme niitä perusperiaatteinamme myös oman yrityksemme toiminnan kehittämisessä.
Organisaation johdolla tulee olla käytettävissään riittävä ja realistinen kyberturvallisuuden tilannekuva sekä käsitys riskien mahdollisesta vaikutuksesta organisaation ydintoiminnoille. Riittämätön panostus kyberturvallisuuden hoitoon tai tietoturvallisuuden ja/tai tietosuojan puutteellinen huomioiminen voivat aiheuttaa merkittäviä taloudellisia tappioita ja organisaation maineen menettämisen. Kuten olemme nähneet, niiden huolimattomalla hoidolla voi valitettavasti olla myös hyvin dramaattisia vaikutuksia inhimillisellä tasolla.
Johdon kiinnostuksen kohteena toimivat tietoturvapoikkeamien vaikutukset liiketoimintaan ja organisaation toimintakykyyn teknisten yksityiskohtien sijaan.
Anna asiantuntijoidemme huolehtia kyberturvallisuudestasi
Onko organisaatiollasi valmis toimintasuunnitelma kyberhyökkäyksiltä suojautumiseksi sekä niiden vaikutusten hallitsemiseksi? Mitä tietoa organisaatiosi haluaa suojata ja miksi juuri sitä tietoa? Tarvitsetteko luotettavan, toimialasi tarpeet ymmärtävän sekä kokonaisvaltaisen palvelun tarjoavan 100% kotimaisen kumppanin huolehtimaan organisaatiosi kyberturvallisuutesi tarpeista?
Kokeneet ja pätevät asiantuntijamme auttavat sinua valitsemaan kyberturvallisuuden, tietoturvallisuuden sekä tietosuojan ratkaisut, joiden avulla organisaatiosi arki sujuu luotettavasti ja digitaalisen turvallisuuden vaatimusten mukaisesti. Analysoimme, raportoimme ja kehitämme organisaatiosi suojausta ja prosesseja kyberuhkia vastaan – autamme sinua kokonaisvaltaisesti ympäri vuorokauden, vuoden kaikkina päivinä.
Voit itse keskittyä liiketoimintaasi ja asiakkaisiisi – ydintoimintoihisi!
Kyberturvallisuuspalveluidemme hyödyt:
Saat ulkopuolisen asiantuntijan näkemyksen ja osaamisen
Voit varmistua kyber- ja tietoturvasi hallinnollisesta ja teknisestä tasosta
Selvität, vastaako nykyinen taso asetettuja vaatimuksia, esimerkiksi Katakri-kartoituksen avulla
Asiantuntijoidemme avulla pysyt askeleen edellä hyökkääjiä
Näin vahvistamme yrityksesi kyberturvallisuutta: 
Suoritamme organisaatiosi tarvitseman kyberturvallisuuden riskikartoituksen ja tarjoamme yrityksellesi halutessasi myös kattavan kyberturvallisuusstrategian ja toimeenpano-ohjelman
Autamme sinua kyberturvallisuutesi vaatimien hankintojen suunnittelussa
Arvioimme ja auditoimme yrityksesi tietoturvallisuuden tason ja teemme kehitysehdotuksia
Tuemme sinua pilvipalveluiden käyttöönottoon sekä niiden tietoturvallisuuteen liittyvissä ratkaisuissa
Suunnittelemme ja toteutamme vaativiakin IT-infraratkaisuja
Testaamme ja suojaamme Internet-palvelusi
Tarjoamme helppokäyttöiset etäkäyttöyhteydet
Saat meiltä identiteetin ja pääsynhallinnan (IAM) ylläpidon ja konsultoinnin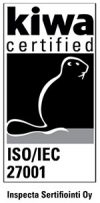 Yrityksemme on auditoitu ISO 27001 -sertifikaatin mukaisesti.
"Käytän Netumin kyberturvallisuuspalveluita. Asiat toimivat hyvin, asiakkaan tarpeita kuunnellaan ja niihin vastataan nopeasti."
-Netumin tyytyväinen asiakas

MITÄ PALVELUIHIMME KUULUU?
Asiantuntijamme auttavat valitsemaan ne turvallisuusratkaisut, joiden avulla organisaatiosi arki sujuu luotettavasti digitaalisen turvallisuuden vaatimusten mukaisesti. Tarvittaessa he auttavat organisaatiotasi täyttämään muun muassa tiedonhallintalain ja tietosuojan lainsäädännön ja/tai standardien vaatimukset. Esimerkkeinä tästä ISO 27001 -standardin tai ITIL-kokonaisuuden käytännöt ja ohjeistukset. Tuemme myös organisaatiosi kyber- ja tietoturvallista siirtymistä pilvipalveluiden laajamittaiseenkin käyttöön. Asiantuntijoidemme avulla tunnistat yrityksesi tai organisaatiosi kyberturvallisuus-, tietoturva- ja tietosuojariskit sekä varmistat, että organisaatiosi kyberturvallisuuden taso vastaa asetettuja vaatimuksia ja toimintasi tarpeita.
Jatkuvasti verkottuva digitaalinen toimintaympäristö, jossa organisaatioiden sekä niiden käyttämien verkkoympäristöjen rajat muuttuvat epäselvemmiksi ja pilvipalveluiden käyttö lisääntyy laajentaen kumppani- ja toimitusketjurajapintoja, asettaa kasvavan haasteen yleisesti toteutetuille kyberturvallisuusratkaisuille kuten perinteisille DDoS-, VPN-, palomuuri- ja SOC-ratkaisuille. Legacy to Digi ® -konseptillamme mahdollistamme tätä pilvipalveluiden laajamittaiseen käyttöön siirtymistä turvallisesti.
"Pilvipohjaiset kyberturvallisuusratkaisut ovat tehokkain vastaus tämän päivän digitaalisen- sekä kybertoimintaympäristön hallintaan"

-Harri Suni, johtaja, kyberturvallisuuspalvelut
Akamai ja Netum turvaavat toimintasi maailmanluokan kyberturvallisuusratkaisuilla
ZERO TRUST ARKKITEHTUURIMALLI
Akamain Zero Trust ei ole tietoturvatuote vaan tietoturva-arkkitehtuuri!
Akamain Edge Security on alusta erilaisille tietoturvapalveluille, joita organisaatiot voivat käyttää siirtyäkseen Zero Trust –arkkitehtuurimallia kohti!
Netumilla on markkinoiden johtava kumppani verkkopalvelujen suojauksessa, mikä takaa asiakkaidemme verkkopalveluille nopean, luotettavan ja turvallisen alustan. Akamai on pilvipohjaisten tietoturvapalvelujen huippuja, mitkä perustuvat maailman suurimpaan sisällönjakeluverkkoon. Akamain tuotteilla on estetty maailman suurimmat DDoS- ja bot-hyökkäykset. Kun kriittisten verkkopalveluiden saatavuus ja nopeus täytyy taata 24/7 kaikissa tilanteissa, Akamai ja Netum ovat kumppanisi.
Akamai on edelläkävijä myös Zero Trust -tietoturvamallin soveltamisessa. Netumilla ja Akamailla on erinomaiset työkalut mallin toteuttamiseen kustannustehokkaasti ja joustavasti. Zero Trust ‑mallin avulla organisaation verkossa olevien sovellusten pääsynhallinta saadaan erittäin tarkasti ja turvallisesti hoidettua.
Akamai muutamassa bitissä:
Maailman suurin sisältöjen toimitusalusta (CDN, content delivery network)
253 000 palvelinta 3500 konesalissa 137 maassa
15–30 % internet-liikenteestä kulkee Akamain kautta
Poikkeuksellinen näkyvyys internetissä tapahtuviin hyökkäyksiin
NASDAQ -teknologiapörssiin listattu julkinen yhtiö
Työntekijöitä yli 7 600
Liikevaihto ~3 Mrd€
ZERO TRUST - PERIAATTEET
Oleta aina, että ympäristö on vihamielinen, tai että tietomurto on jo tapahtunut
Älä tee eroa sisäverkon ja ulkoverkon välillä
Älä luota oletuksena, varmista eksplisiittisesti
Tarjoa sovelluksia tai tietoa vain autentikoiduille ja auktorisoiduille käyttäjille/laitteille
Vain niillä oikeuksilla, jotka tarvitaan (least privileged access)
Varmista aina loki- ja käyttäytymisanalyysilla
Miksi valita Netum?
Kattava osaaminen kyberturvallisuudesta, tietoturvallisuudesta ja tietosuojasta
Meillä on hyvin pitkä ja syvällinen kokemus, niin julkishallinnon kuin yksityisenkin sektorin vaativienkin asiakasprojektien hoidosta
Tunnemme lainsäädännön ja sen asettamat vaatimukset tietoturvallisuuden ja tietosuojan osalta
Asiantuntijamme ovat kokeneita, osaavia, sertifioituja ja kaiken lisäksi mukavia
ETSITÄÄN SOPIVAT KYBERTURVARATKAISUT YHDESSÄ. OTA YHTEYTTÄ!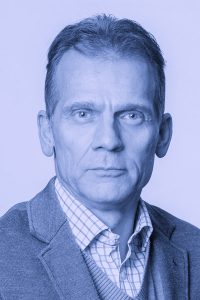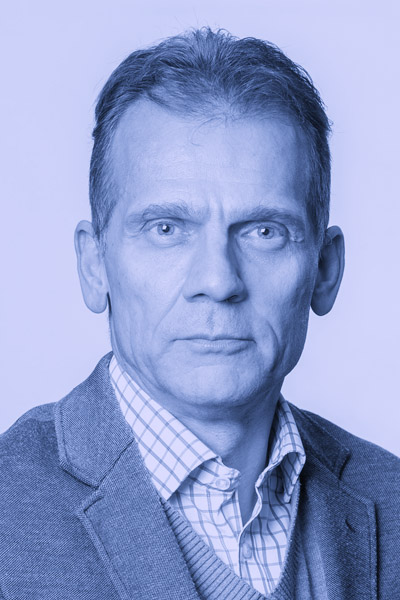 Haluaisitko jutella yrityksenne kyberturvasta? Ota Harri Suniin yhteyttä:
Harri Suni
Johtaja, kyberturvallisuuspalvelut
harri.suni(at)netum.fi
+358408392323