Toimitus­johtajalta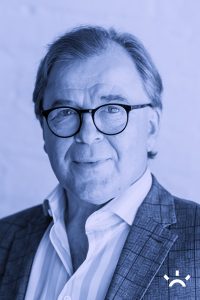 Toimitusjohtaja Matti Mujunen puolivuosikatsauksen 2021 yhteydessä:
"Netum on kannattavasti ja voimakkaasti kasvava suomalainen IT-palvelutalo, joka auttaa asiakkaitaan digitaalisessa muutoksessa Legacy to Digi -konseptinsa avulla. Uskomme vahvasti, että digitalisaation vaatimat muutokset on usein kustannustehokkainta tehdä yhdistämällä digitaaliset palvelut käyttökelpoiseen olemassa olevaan IT-varantoon. Olen erittäin tyytyväinen, että palveluidemme kysyntä on jatkanut kasvuaan – liiketoimintamme kehittyi erinomaisesti vuoden ensimmäisen puoliskon aikana.
Liikevaihtomme kasvoi 22 % vertailukaudesta. Samaan aikaan onnistuneen rekrytointityön ansiosta henkilömäärämme kasvoi 130:sta 171:een. Liikevaihdon ja henkilömäärän kasvusta huolimatta olemme pystyneet säilyttämään kannattavuutemme ja jopa hieman parantamaan sitä vertailukaudesta. Tämä on onnistunut muun muassa kehittämällä rekrytointi- ja myyntiprosessejamme entisestään.
Solmimme kauden aikana merkittäviä uusia pitkäaikaisia sopimuksia, joista suurin on sopimus KEHA-keskuksen kanssa ratkaisukehityksestä ja ylläpidon asiantuntijapalveluista. Nykyisten asiakkaidemme laskutus on kasvanut viime vuodesta, ja voimassa olevat sopimukset tuovat liikevaihtoa vuosiksi eteenpäin. Kevään mittaan olemme lisäksi saaneet ilahduttavan paljon uusia asiakkaita. Näiden asiakkuuksien vaikutus liikevaihtoon alkaa kuitenkin näkyä merkittävämmin vasta loppuvuodesta. Strategiamme mukaisesti olemme panostaneet myös kyberturvallisuuteen. Keskitimme vuoden alusta tietoturvaosaamisemme omaksi liiketoiminta-alueeksi, ja yksikön liiketoiminta on kehittynyt alkuvuonna hyvin. Katsauskauden aikana solmimme muun muassa jatkuvan tietoturvapalvelusopimuksen Istekki Oy:n kanssa.
Kevään aikana määrittelimme vastuullisuusohjelmamme ja sen sosiaaliseen, taloudelliseen ja ympäristövastuullisuuteen liittyvät teemat, mittarit ja tavoitteet. Ohjelma tukee tavoitettamme olla alamme luotetuin digikumppani ja halutuin työnantaja vuonna 2023. Asiakkaamme ovatkin mittaustemme mukaan olleet erittäin tyytyväisiä yhteistyöhön kanssamme, ja myös henkilöstömme tyytyväisyys on korkealla tasolla. Netumin vastuullisuus näkyy myös tuottamissamme palveluissa. Netum toimii IT-palveluyhtiönä merkittävissä yhteiskunnallisissa hankkeissa mahdollistaen tietoturvalliset ratkaisut ja yhä ympäristöystävällisemmän liiketoiminnan digitalisaation avulla. Olemme aktiivisesti mukana kiertotaloushankkeiden digitaalisessa kehittämisessä muun muassa kiertotalouspuiston suunnittelutyössä, jossa digitaalisen alustan rakentaminen on osa toimeksiantoa.
Netum on kasvanut viime vuosina kannattavasti ja voimakkaasti. Strategiamme mukaisesti pyrimme jatkamaan kannattavalla kasvu-urallamme orgaanisen kasvun kautta, minkä lisäksi tavoitteenamme on tehdä valikoidusti yritysostoja. Kasvutavoitteitamme tukeva listautuminen First North -markkinapaikalle oli meille merkittävä tapahtuma, ja anti onnistui jopa yli odotusten. Sen myötä Netumin tunnettuus parani huimasti, ja saimme omistajiksi merkittäviä suomalaisia instituutiosijoittajia sekä ilahduttavan suuren määrän yksityissijoittajia. Kaiken kaikkiaan Netum sai annissa noin 6 000 uutta omistajaa. Olen erityisen ylpeä siitä, että myös henkilöstömme osallistui antiin aktiivisesti.
Loppuvuoden kysyntä näyttää vahvalta, ja arvioimme edelleen vuoden 2021 liikevaihtomme kasvavan 20–22 miljoonaan euroon ja vertailukelpoisen EBITAn olevan 3,1–3,5 miljoonaa euroa. Etenemme strategiamme mukaisesti kohti kasvutavoitteitamme jatkamalla asiantuntijoiden rekrytoimista sekä aktiivista yritysostokohteiden kartoitusta. Haluan kiittää kuluneesta vuosipuoliskosta sitoutunutta henkilöstöämme, kaikkia yhteistyökumppaneitamme ja asiakkaitamme sekä sijoittajiamme."
###############################################################
Toimitusjohtaja Matti Mujunen 2.6.2021:
"Tullessani Netumiin vuonna 2016 minuun teki välittömästi vaikutuksen henkilöstön rautainen ammattitaito ja vahva keskittyminen asiakkaiden palvelemiseen.
Netumissa tehtiin tuolloin töitä 50 hengen voimin. Olemme noista ajoista kasvaneet voimakkaasti, ja tänään meitä on jo yli 160. Asiakas on edelleen meille netumilaisille aina ykkönen, ja asiakkaan eteen teemme kaikkemme. Tämä näkyykin Netumin pitkissä asiakassuhteissa: asiakkaamme luottavat meihin ja ovat erittäin tyytyväisiä palveluihimme.
Haluamme olla asiakkaillemme muutoksen ja vastuullisen digikehityksen mahdollistaja, luotetuin digikumppani. Palveluidemme vastuullisuus tulee esille yhteiskunnallisissa merkittävissä hankkeissa, joissa autamme asiakkaitamme kehittämään toimintaansa digitalisaation avulla ja digitaaliseen turvallisuuteen panostaen. Liikeideanamme on rakentaa uutta asiakkaan olemassa olevaa IT-varantoa viisaasti hyödyntäen niin, että ratkaisut ovat kestäviä, helposti ylläpidettäviä ja kustannustehokkaita. Tätä kutsumme nimellä Legacy to Digi ™ – kestävän digitalisaation konsepti ja toimintamalli, jolle rakentuvat kaikki Netumin palvelut.
Vastuullisuus tarkoittaa meille myös, että tarjoamme työntekijöillemme oikeudenmukaisen ja moniarvoisen työyhteisön. Meille on tärkeää myös kasvattaa naisten osuutta henkilöstöstämme alan yleisistä haasteista huolimatta. Ennen kaikkea tavoitteenamme on olla IT-alan halutuin työnantaja, huipputyöyhteisö, jossa työntekijät voivat hyvin ja viihtyvät. Olemmekin hyvää matkaa tällä tiellä: saimme alkuvuodesta Great Place to Work -sertifioinnin, johon liittyvässä kyselyssä yli 90 prosenttia henkilöstöstä arvioi Netumin olevan kokonaisuudessaan todella hyvä työpaikka.
Digipalvelut yleistyvät yhteiskunnan kaikilla tasoilla sekä julkishallinnossa että yrityksissä. Näin palvelut muuttuvat loppukäyttäjäystävällisemmiksi ja helpommiksi käyttää. Digitalisaatio tehostaa ja parantaa palveluiden saatavuutta ja keventää julkishallintoa ylipäänsä. Sama pätee yritysmaailmaan ja meihin itseemme. Siksi innovoimme ja kehitämme jatkuvasti omaa toimintaamme.
Digitalisaation myötä kasvavan datan merkityksen ja määrän kasvaessa myös kyberturvallisuuden ja tietosuojan tarve kasvaa. Vastaamme tähän vahvistamalla ja kehittämällä edelleen kybertuvallisuuspalveluitamme, jotka ovat olleet palveluvalikoimassamme jo yhtiön alkuajoista lähtien. Digi- ja kyberturvallisuuspalveluiden kysynnän lisäksi näemme myös data- ja analytiikkapalveluiden tarpeen kasvavan edelleen. Positiivisten kysyntänäkymiemme ansiosta arvioimme liikevaihtomme ja liikevoittomme kasvavan kuluvana vuonna edellisestä tilikaudesta.
Netum on kasvanut viime vuosina kannattavasti ja voimakkaasti. Olemme nyt strategiamme toteuttamisessa siinä vaiheessa, että listautuminen First North -markkinapaikalle on meille luonnollinen askel, sillä se tukee meitä kasvumme vauhdittamisessa sekä orgaanisesti että yritysjärjestelyin. Digitalisaatio on valtava teollinen muutos, joka tarjoaa suuria mahdollisuuksia.
Kiitos kaikille Netumin osakeantiin osallistuneille!"
Osakekurssi: